Need Help?
Please Feel Free To Contact Us. We Will Get Back To You With 1-2 Business Days.
info@straightwheels.com.au
07 3892 4289
Owner / Director (888) 123-4567 info@example.com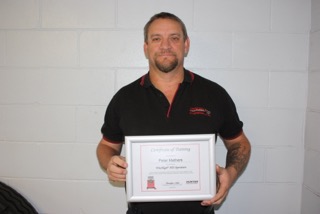 Biography
Peter started his career back in 1986 during his career he has gained an extensive knowledge in the wheel alignment and steering and suspension field in particular diagnosing wheel alignment , balancing and tyre wear conditions and steering and handling issues.
Peter worked for  Truckalign Narellan in the 90's and worked along side steering guru Bruce Reilly snr where he gained valuable experience and knowledge.
Peter has travelled to the united states where he was trained by Hunter engineering expert Douglas Felt
Excepteur sint occaecat cupidatat non proident, sunt in culpa qui officia deserunt mollit anim id est laborum.